Editions Touana
Discover Little Proud and Her Crown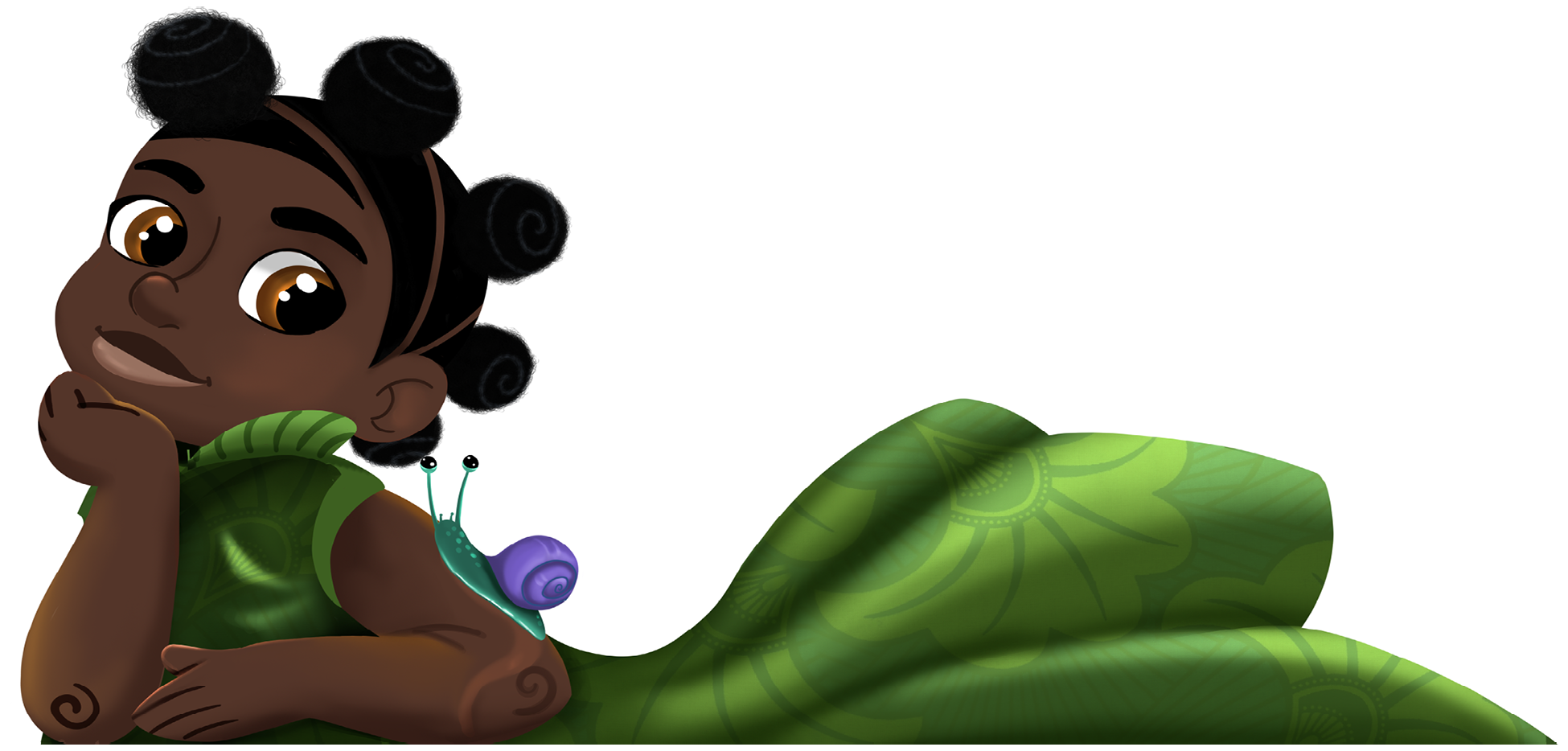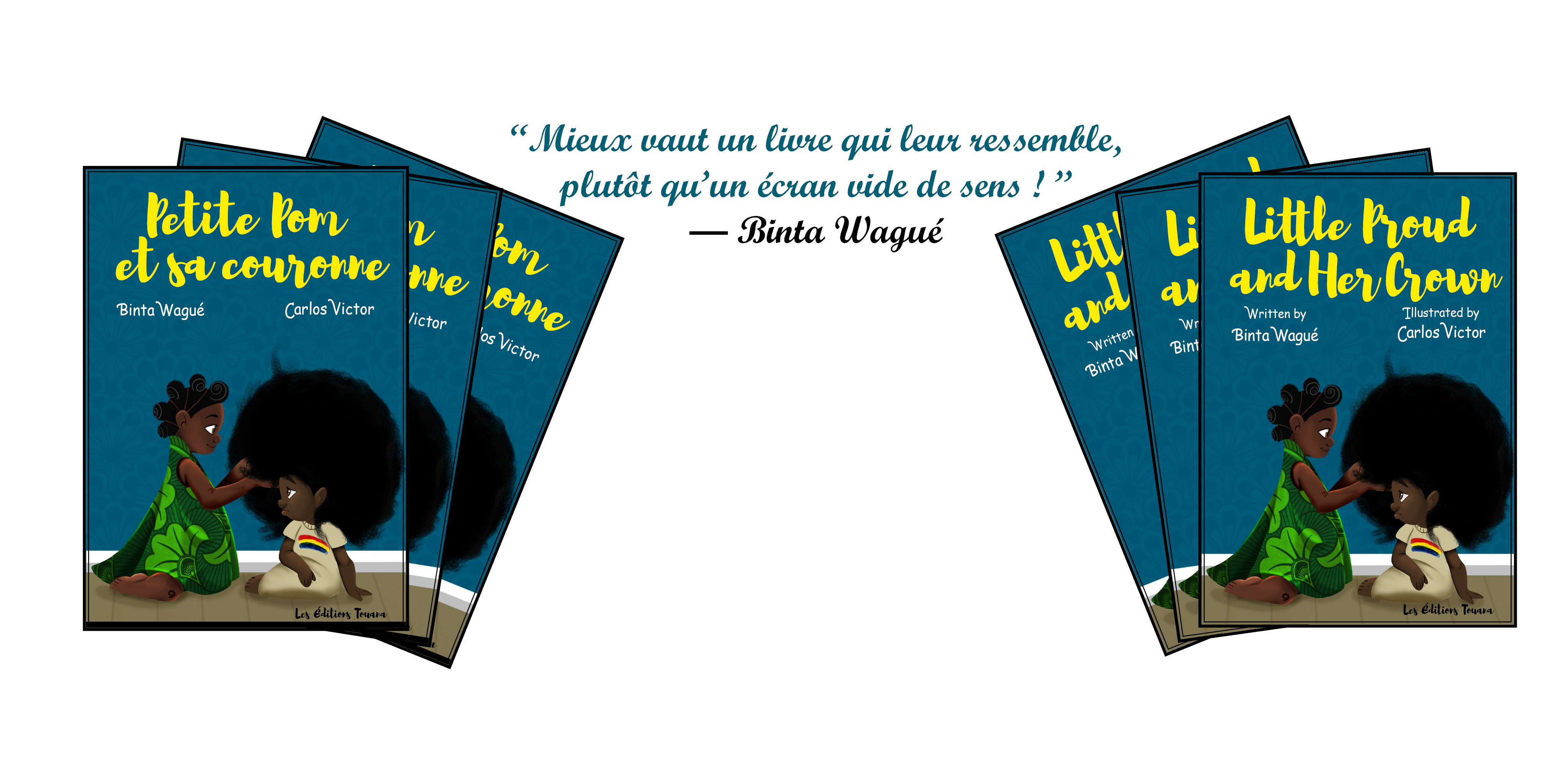 Editions Touana
Discover Little Proud and Her Crown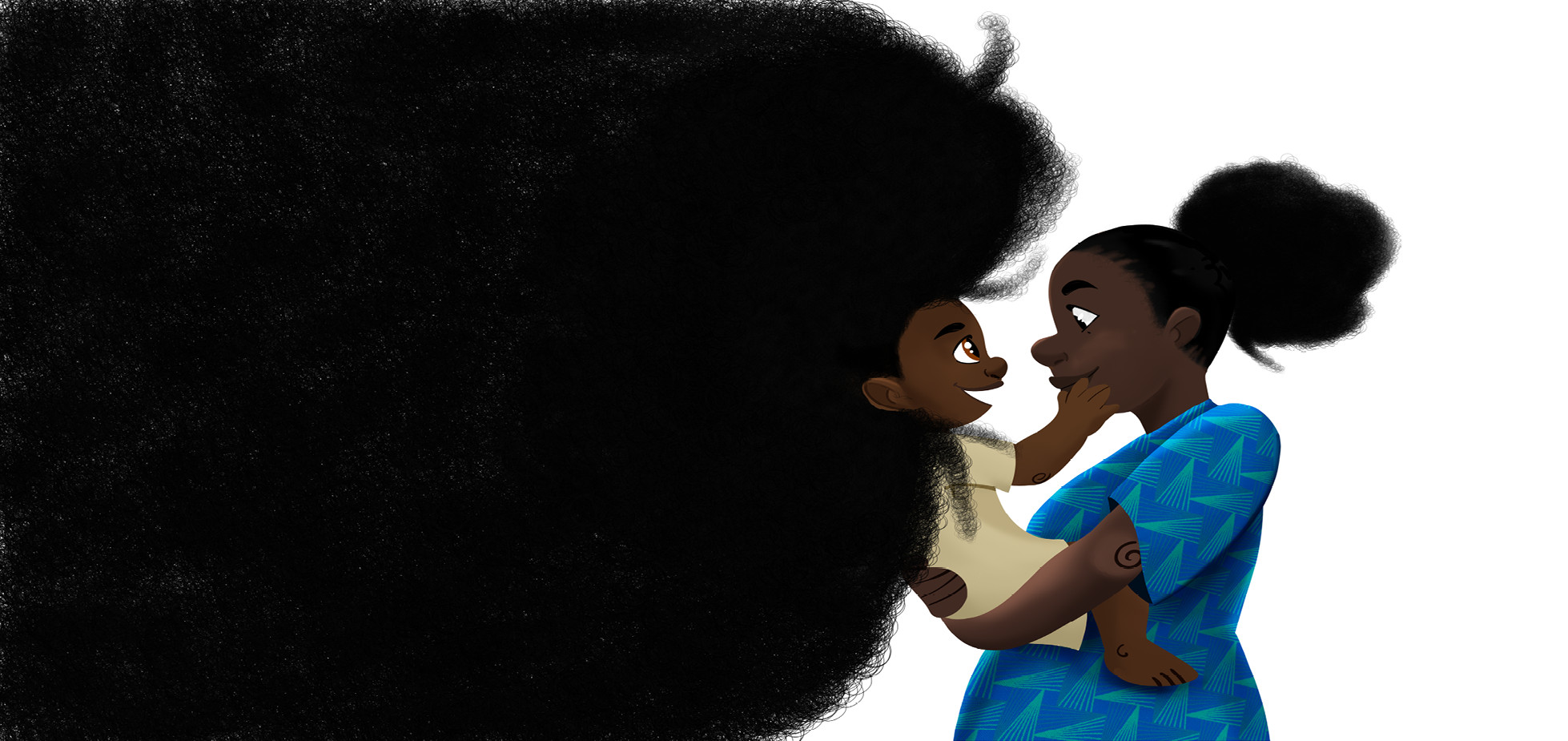 ''Rather have kids read a book that looks like them, than watching a meaningless screen.'' _ Binta Wagué
At Éditions Touana, we want to bring books to your children's libraries that allow them to identify with, be represented by, or find their playground buddies!
That's why we're working to produce books that will stimulate your children's interpersonal and emotional intelligence, enabling them to build great relationships in society.
Petite Pom et sa couronne
Petite Pom est une enfant Afro-descendante d'environ 5 ans dont la maman prend plaisir à la coiffer chaque samedi. Un beau jour, Petite Pom décide de ne pas suivre ce fameux rituel! Voulant échapper aux réflexions de ses camarades, Petite Pom exprime son mécontentement et refuse de se faire coiffer.
Comment la maman de Petite Pom arrivera-t-elle à la faire changer d'avis?
Mais surtout, comment arrivera-t-elle à faire comprendre à Petite Pom que sa différence est une richesse?
Little Proud and Her Crown
Little Proud is a 5 year old beautiful damsel, whose mother delights in doing her hair every Saturday until one day when she refuses to follow through with the ritual. 
Wanting to justify her act and escape the comments of her comrades, Little Proud unveils the reason for her refusal.
How will Little Proud's mother make her change her mind and explain to her that her difference is wealth? Will Little Proud ever do her hair again?
Words from the author :
"Children spend many hours in an environment outside the family framework, impacting the way they look at the world around them and at themselves. Through this book, I intend to add my stone to the edifice by bringing educational, diversified and accessible content to all Little Proud's friends. "
Binta Wagué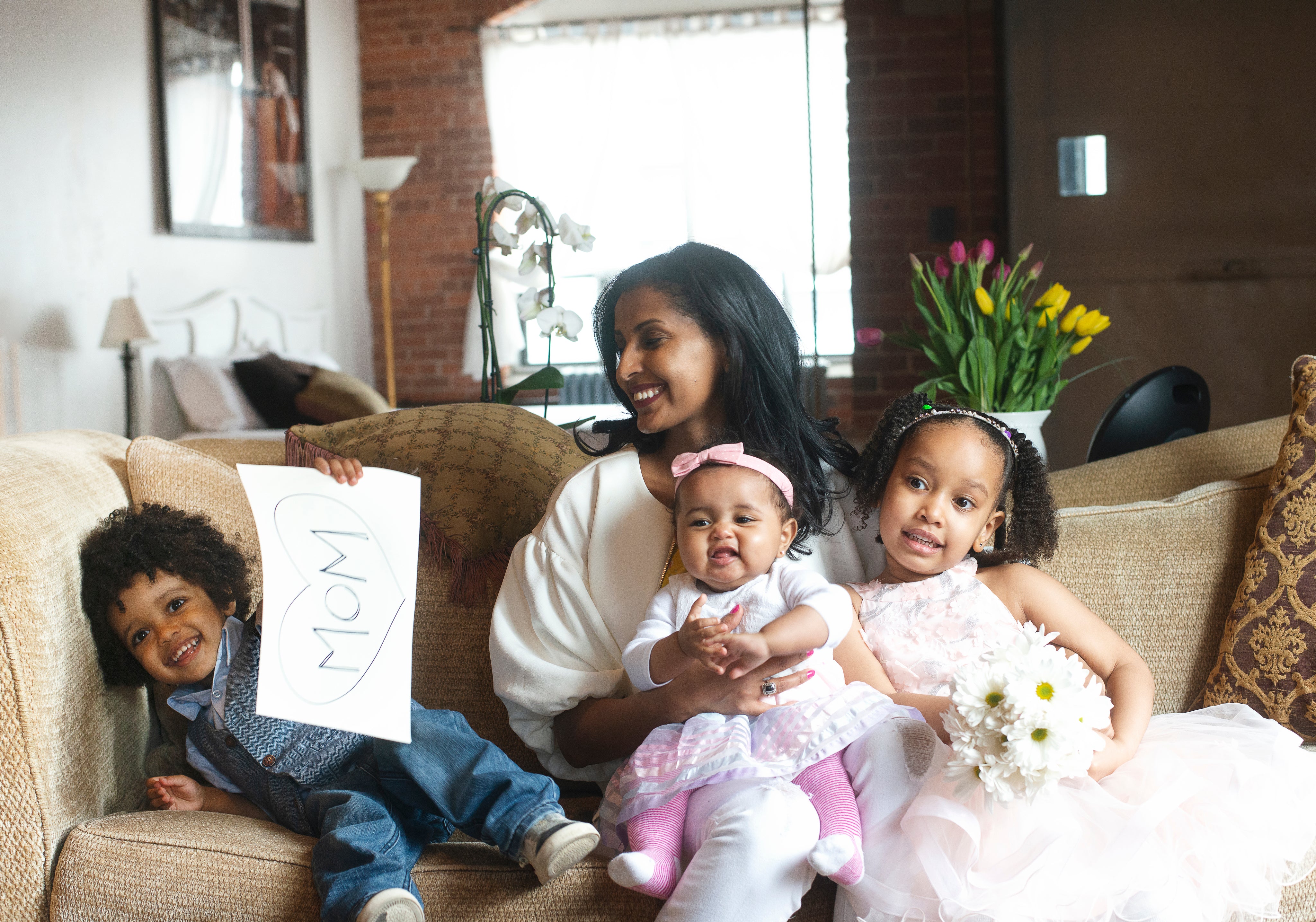 "

Kids love it!!!🥰 A beautiful story that gives our children plenty of confidence. Colors and images that take us on a journey. I never tire of reading the beautiful story of Little Proud and her magnificent crown almost every night (at the children's request).

"
"

Thank you for your book Binta. I'm going to ask my mom to make me Lebanese braids to come to school because I love them so much. 😍😘😍

"
"

A must read! I would have loved to have grown up with Petite Pom's story. I'm thrilled to have such a beautiful story to read to my children. In addition to helping me manage my daughters' emotions, this book makes us travel and discover beautiful hairstyles and cultures.

"